Files are available when you have the Library Module. This module allows you to store files concerning an individual or their household/organisation and are stored in folders.
Here's how to access the Files screen on a person's profile:
Go to the relevant person's profile page.
Click the cog on the left hand side of the persons name.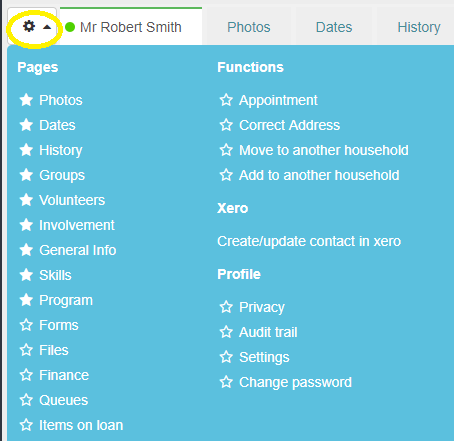 Click Files.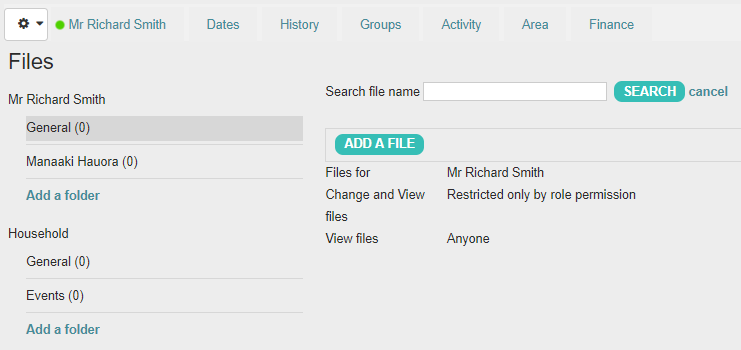 Adding a folder
From an individual's personal Files screen click Add a folder. Folder titles are shared between all accounts in Infoodle to make organizing easier. Only the titles of the folders are shared and contents (files) of an individuals folder are only viewed in that person's profile, unless the folder is being shared with a group.
Enter a Folder name.

Select Who can view and edit the list of files.
Select Who can see this folder.
Click SAVE.
Adding a file
From an individual's personal Files screen click on the folder on the left hand side that you wish to add a file to.
Click Add a File.
Select a file from your computer.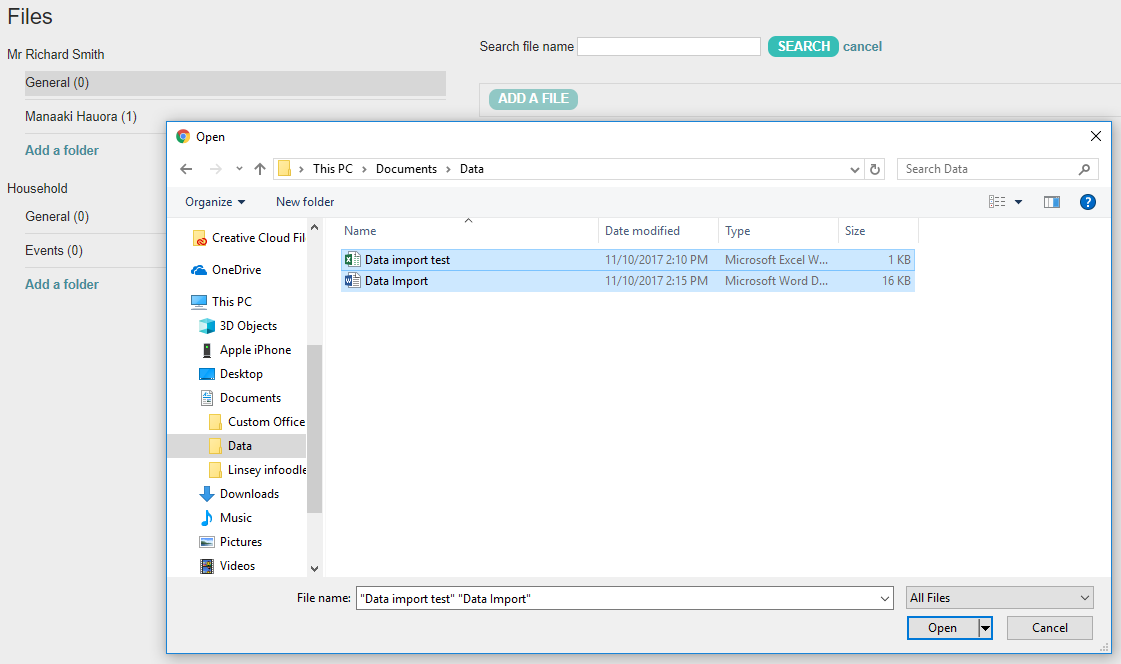 Click Open in your file explorer.
You can now add a comment if you wish to and click SAVE COMMENT.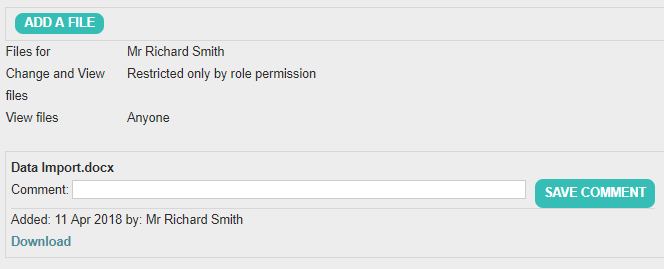 Click here to learn how to edit files, folders and comments.
Note
Files need to be downloaded to be viewed. There is a file size limit of 20mb.
---
Was this article helpful?
---
What's Next